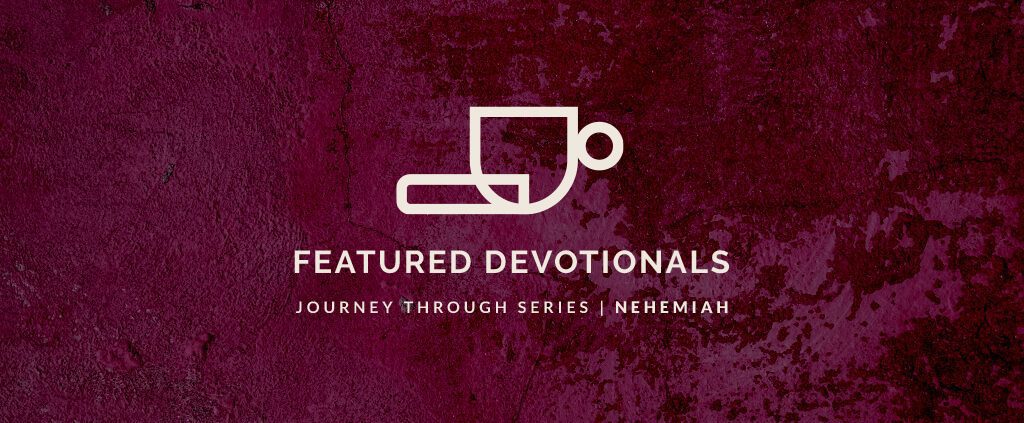 Day 27 – Nehemiah 10:32-39
A boy receives two coins from his father, one to drop into the offering bag in church and the other for ice-cream after service. On his way to church, he plays with one of the coins, tossing it and catching it in mid-air. Then he misses, and the coin falls into a drain. Unable to retrieve the coin, he looks up and says, ″Sorry, God, there goes your coin!″
What is our attitude to the giving of tithes and offerings? The longest section of the Israelites' covenant has to do with the matter of giving so that the public worship of God can flourish (Nehemiah 10:32-39). The people promise to tithe from their crops to the Levites (v. 37) in return for their service to the Lord (Numbers 18:21). On their part, the Levites are to contribute a tithe from the tithes they receive (Nehemiah 10:38); this portion is called ″the LORD's offering″ (Numbers 18:26). The people vow to ensure that the priests and Levites are adequately taken care of so that they can continue serving the Lord and the community in leading in the worship of God. Unlike the other tribes, the tribe of Levi, from which priests and Levites come, have no agricultural land of their own.
In addition, the people also promise to give a third of a shekel annually for the service of the house of the Lord (Nehemiah 10:32). Though not stipulated in law, it is a kind of temple tax that will enable worship at the temple to continue. The money will be used to buy regular offerings and ″for all the duties of the house of our God″ (v. 33). Mention is also made of how wood for the altar is to be supplied (v. 34), and the people also promise to bring to the temple the firstfruits of their farms and families as thanksgiving and dedication (v. 37).
These details may seem remote to us, because for Christians today there is no temple, Levites, and priests, and many of us live in urban environments, not agricultural ones. However, the principles are still applicable, as we have churches, mission agencies, pastors, missionaries, and church workers who require financial support. We do not have temple taxes, but should we be expected to tithe? Some churches note that the practice of tithing (as defined in the Old Testament, see Leviticus 27:30-33) is still applicable today, but others point out that the New Testament standard of giving is not so arithmetically precise (which might lead to a form of legalism), but encourages generous and self-sacrificial giving instead. What is given must be given willingly, cheerfully, and sincerely (2 Corinthians 8:1-7). Those who give their time to serve the Lord must be supported (1 Timothy 5:17-18) so that God's work is not impeded by lack of funds.
Think Through:
Why are New Testament standards of Christian giving higher than compulsory tithing? In what ways is Jesus watching how we give (Mark 12:41-44), and why is this important? Assess your own giving to the Lord.

The Lord Jesus taught that ″the worker deserves his wages″ (Luke 10:7). Is there any ministry or worker that you know of who may need your help?
Taken from Journey Through Ezra & Nehemiah: 60 Devotional Insights by Robert M. Solomon.
https://ymi.today/wp-content/uploads/2021/09/Featured-Devotionals_Nehemiah_6.jpg
613
1024
Robert Solomon
https://ymi.today/wp-content/uploads/2017/05/ymi-logo-black-3.png
Robert Solomon
2021-10-12 00:00:00
2021-09-01 16:41:16
Do Not Neglect the House of God